Buying A House In DFW In This Particular Month Could Save You 20000
After looking at two years worth of Realtor.com data, NerdWallet concluded that home prices spike in the summer across the country, and Dallas-Fort Worth is no exception.
The study looked at the 50 most populous regions in the U.S. and found that buying a house in January or February will save you an average of 8.5 percent opposed to buying in June through August.
In Dallas-Fort Worth, the difference is even larger. The average summer house price is $214,465, the study found. The average fall price drops a little to $209,798, or a 2.2-percent decrease.
The optimal time to buy is January. The median home drops 9.7 percent to $193,750, when compared with summer months.
That's $20,715 in savings. Just for buying in January.
The majority of other metro areas the study examined followed similar trends of drastic markdowns. The largest reduction in price was the Cleveland metro area, where it's 18.1 percent cheaper to buy a house in February than the summer.
The study said people move in the summer partly because it's easier on the kids to start at a new school during a new school year. Also, if you live in the Midwest or Northeast, it's much easier to move during the summer than winter when you have to deal with ice and snow.
"Sales drop significantly when the school calendar begins in August in many parts of the country, and certainly by the time you hit Labor Day, we've really seen a significant amount of people drop out of the market," said Realtor.com economist Jonathan Smoke in the study.

Houston and Austin also saw similar numbers to Dallas-Fort Worth. In Houston, the prices drops 8.1 percent in the winter and in Austin, prices drops 9.2 percent. San Antonio saw the lowest prices drops at 6.3 percent in winter months.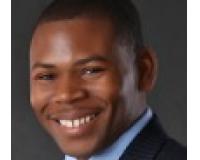 Author:
Josiah Ford
Phone:
214-425-3525
Dated:
October 13th 2016
Views:
380
About Josiah: Josiah is the founder of JFI Brokerage. He is a very driven individual with over 15 years' experie...