Energyefficient Texas Houses Worth 25K More Than Traditional Homes Study Finds
A new study by the University of Texas at Austin found that new homes built to LEED standards are worth an average of $25,000 more in resale value than conventional houses.
In partnership with the U.S. Green Building Council, the study focused on homes in Texas built between 2008-2016 that met Leadership in Energy and Environmental Design standards, the world's most widely used green building rating system. The study found that LEED homes showed an 8 percent boost in value while homes built to a wider range of green standards like Energy Star saw a 6 percent increase in value.
On average, LEED certified homes use 20-30 percent less energy than a standard home built to code.
Developers have already seen these benefits first hand, and according to USGB's 2015 report on the economic impact of building green, the industry is expected to grow from $55 million in 2015 to $100.4 million in 2018, which would be a year-over-year increase of 24.5 percent.
Currently, there are more than 6,890 homes certified or pursuing LEED-certification in Texas.
Earlier this year, Austin Business Journal's Jan Buchholz took a deep dive into LEED certifications and why some commercial developers consider the program a must-have for new projects. Plus, what value do global investors put on LEED standards?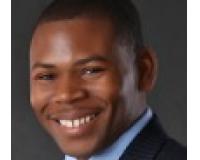 Author:
Josiah Ford
Phone:
214-425-3525
Dated:
July 6th 2017
Views:
382
About Josiah: Josiah is the founder of JFI Brokerage. He is a very driven individual with over 15 years' experie...