Flipping Hot Spots Despite The Hot Housing Market DFW Flippers Are Still Making Profits
Even with the hot North Texas housing market, Dallas-Fort Worth home flippers are still finding a way — on narrower margins — to sell homes and be a big part of the market.
The region's home sales tied to home flipping — a real estate investment strategy focused on buying and reselling homes at a profit — has grown in North Texas by 18.2 percent year-over-year in the first quarter of 2017, which is an impressive growth rate, said Daren Blomquist, senior vice president at ATTOM Data Solutions, a national property database firm.
"This increase stood out in Dallas because nationally it stayed relatively flat from a year ago," Blomquist told the Dallas Business Journal.
The data is part of ATTOM Data Solutions' Q1 2017 U.S. Home Flipping Report, which was released Thursday. The report tracks 85 major metro markets in the United States with at least 90 completed home flips in the first quarter of 2017.
The homes flipped in the first quarter were tracked after being sold for a second time within a 12-month period based on public deed records collected by ATTOM Data Solutions, which collected data from 950 counties with about 80 percent of the U.S. population.
"Home flippers financed an estimated $3.5 billion in purchases for homes flipped during the quarter, up from $3.3 billion in the previous quarter and up from $2.4 billion a year ago to the highest level since the fourth quarter of 2007 — a more than nine-year high," Blomquist said.
In the Dallas-Fort Worth-Arlington metro, ATTOM Data Solutions tracked 1,036 home sales tied to the data firm's definition of home flipping, which was 7.1 percent of all home sales.
Nationally, home flips in the first quarter 2017 were 6.7 percent of all single-family home and condo sales. But North Texas is a hot housing market, which Blomquist said was surprising.
"That increase stands out because flippers generally buy homes at a deep discount, rehab the property and sell it at full market value," Blomquist said. "In Dallas, flippers are only buying at a 3.4 percent discount to market value because it's such a red-hot market."
On average, home flippers tend to buy at a 25 percent discount, but those deals can't be found in North Texas. The good news? The red-hot market is driving up home prices and flippers are generally selling in Dallas-Fort Worth at a 14.8 percent premium.
But those are thin margins for flippers, Blomquist said.
"Typically, you want a margin to be 30 percent and above, but they are competing like everyone else," he told the DBJ."There's still opportunity in the Dallas market, but there isn't a lot of inventory."
In North Texas, ATTOM Data Solutions tracked 37 zip codes with at least 10 home flips in the first quarter of 2017. The zip code with the highest concentration of home flips is located in Dallas County (to see which North Texas zip codes topped the list — check out the attached slideshow or the interactive map below) with 27 percent of its home sales tied to flippers.
Meanwhile, Dallas County, Collin County and Tarrant County were all represented in the top zip codes for home flipping in North Texas, each with at least 15 percent of its home sales coming from these real estate flippers.
Blomquist said home flippers are attracted to neighborhoods on the move through gentrification or a movement in home prices.
"People are moving into these neighborhoods," Blomquist said. "It could mean it isn't a buyer's market, but it means home prices are going up quickly and that could be said about a lot of Dallas.
"It's not a buyer's market and in hot flipping markets it's even tougher for home buyers," he added.
Dallas-Fort Worth's home flippers aren't getting the discounts on the front end of the deal, but they are riding the high of a hot real estate market and are still able to sell at a premium.
The average home flipper typically spends 20 percent to 30 percent of the value of a home into repairing or upgrading the house for buyers, Blomquist added.
In all, North Texas home flippers have roughly an 18 percent delta between the purchase price discount (3.4 percent) and the sale price (14.8 percent), according to ATTOM Data Solutions research. That puts a squeeze on the net profits a flipper could potentially make on a deal.
The gross profit per flipped home averaged $48,175 in North Texas. Nationally, home flippers average a gross profit of $64,284 per house.
On average, North Texas homes tied to home flipping sell for an average of $218,175, with it taking about 181 days to turn the property around for a new buyer.
That turnaround time is a little bit longer than Atlanta at 168 days and Phoenix at 165 days, but the coastal cities, such as New York and Los Angeles, tout much longer turnaround schedules.
The peak of North Texas' home flipping market occurred in the second quarter of 2006, in which 1,494 homes were flipped in that quarter. Because North Texas is a non-disclose state, ATTOM Data Solutions was unable to pull the financial data for these deals.
Meanwhile, Seattle — another hot housing market — are seeing a high percentage of flippers financing homes banking on the demand for homes to continue and have continued seeing returns even as home prices continue to rise in this market.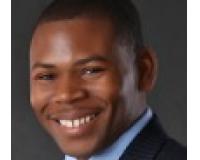 Author:
Josiah Ford
Phone:
214-425-3525
Dated:
June 19th 2017
Views:
151
About Josiah: Josiah is the founder of JFI Brokerage. He is a very driven individual with over 15 years' experie...