Frisco Mayor Development Of 2500 Acre Plot Of Land Could Shape Citys Future
Hyatt Regency Dallas and ReunionTower are iconic landmarks of the Dallas skyline.
Both buildings are owned by HuntRealty, a real estate investment company that is now looking to develop something in Frisco with a similar caliber alongside Legacy West's developer and other investors.

"[Hyatt Regency Dallas and ReunionTower are] something that is special for the city of Dallas, it's something special for our employees, and that's the bar that we've set for this project,"Hunt Realty President Chris Kleinert said. "We don't do a lot of developments, and we don't do a lot on purpose because we're not looking to just do things because."

Hunt Realty partnered with Chief Partners to purchase a 2,544-acre continuous plot of land in far North Frisco. Hunt Realty announced the acquisition in Early August. Other investors in the project include CrossTieCapital, the Estate of Bert FieldsJr. and The Karahan Companies, the company that developed The Shops at Legacy and Legacy West in Plano. When the project comes to city staff to be rezoned, Frisco Mayor JeffCheney said it May be one of the largest rezoning cases in the city's and state's history. "This property is really, in my opinion, going to shape what Frisco is going to become," Cheney said at a business roundtable event in August.

LARGE-SCALE PLANNING The property is in the process of being master-planned, a process that Kleinert said would not happen overnight.Build-out of this property could take decades, he said. "With these kinds of developments, lightning in a bottle might happen; and if that was the case, [build-out]could be five to seven years, but that's unrealistic," Kleinert said."This is a long-term, 10-to-20-year kind of project."Kleinert said the property would have a variety of uses. Legacy West is about a 10th of the size of the Frisco property, yet it has a variety of uses, he said. In the same way, this project is going to be planned to have a mix of commercial and residential with a connection throughout to make it a cohesive development, he said. At a business roundtable event, The Karahan Companies President Fehmi Karahan said partners on this project plan to rezone the property within the next six to eight months. Karahan said he hopes to land a major corporate headquarters similar to Toyota Motor North America Headquarters at Legacy West."We can hopefully attract the next big Toyota," he said. "That would be a goal for us to achieve."Frisco was rumored in March to be the future site of The PGA of America headquarters, according to a report by Golf.com. When asked whetherPGA would move its head quarters to this property, Karahan said, "No comment."Kleinert said developers want to know Frisco's needs before deciding what the property will include."We want to create something special for Frisco," he said. "We want to work with the city to make sure we understand what its desires are and meet them with something that's special and lasts the test of time."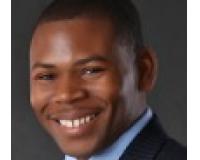 Author:
Josiah Ford
Phone:
214-425-3525
Dated:
November 5th 2018
Views:
160
About Josiah: Josiah is the founder of JFI Brokerage. He is a very driven individual with over 15 years' experie...