Hidden Property Tax You Do Not Know About
Austin, Texas —
The Texas Association of Realtors says it's working to educate property owners about what they call a hidden property tax.
"We define it as the increase in tax liability that a person will realize when their value goes up for their property, even when the tax rate stays the same or is slightly lower," said director of legislative affairs for the Texas Association of Realtors, Daniel Gonzalez.
Tax rates in Austin have been cut each year since 2012, but the property tax bill keeps climbing.
Gonzalez said that's because the tax rate isn't being lowered enough to account for the rising appraisal value.
"The effective tax rate will bring in the same amount of revenue from one year to the next based on higher appraisal values, so in reality what we are trying to show property owners is that the tax rate could have been a lot lower than what it was actually adopted at," Gonzalez said.
Under Mayor Steve Adler, the city has lowered the property tax rate twice in an attempt to give some relief to property owners, but the mayor's office said the city only accounts for a small portion of the property tax bill.
After passing the fiscal year 2016-2017 budget, Mayor Adler released a statement saying in part, "We still have work to do because your tax bill goes up even as we lower the tax rate because a booming economy and hot housing market are raising the value of your house. We're taking an increasingly smaller bite out of a bigger pie."
Gonzalez said this message can confuse property owners.
"You buy a piece of property for the value to go up. That's just a fact, but what we're seeing is the vilification of appraisal increases when in reality it's not the appraisal values people should be concentrated on, it's the tax rate setting side," Gonzalez said.
There is one thing that the Texas Association of Realtors, the mayor's office and some lawmakers agree on.
"If indeed the legislature wants to cut property taxes they can do it right now, today by appropriating more money to local school districts and that would cut property taxes by 25-30 percent almost, but they choose not to do that," Gonzalez said.
Texas Senator Kirk Watson admits that the appraisal district is vilified for the increase in property tax bills, but he says the biggest culprit is state's unwillingness to revisit the school finance system.
"What happens in the school funding formula is the state's share of what goes into public education decreases as property values increase and local property values go up," Watson said.
Property taxes and education funding will both be priority items this legislative session.
Sen. Watson has introduced several bills, SB 290 says rising property values should benefit students, not the state.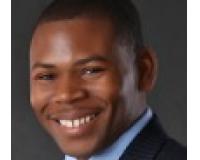 Author:
Josiah Ford
Phone:
214-425-3525
Dated:
January 26th 2017
Views:
143
About Josiah: Josiah is the founder of JFI Brokerage. He is a very driven individual with over 15 years' experie...