Housing Market In DFW Keeping Pace With Last Years Record Results
With the first quarter of the year in the books for existing single-family home sales in Dallas-Fort Worth, one economist says this year home sales are keeping pace with last year's record results — positioning 2017 to be a big year for Realtors.
"We are teetering right there at the same pace we had last year, which was a record year in real estate," Jim Gaines, an economist with The Real Estate Center at Texas A&M University, told the Dallas Business Journal.
"If we are flat to a record year, it's still a record level," Gaines added. "It will probably be close to a record year and if it beats last year, it will be just barely a new record. Either way, it will still be a big year."
Gaines said he expects home prices to continue to rise this year as North Texas has a limited inventory of homes on the market.
There is a 2.2-month supply of single-family homes on the market in the region, he said, which is well below the equilibrium of a six-month supply.
"Without enough inventory relative to demand, it will force prices to continue to rise pretty much across the board in all price brackets," Gaines said.
The median home price of an existing single-family home in Dallas-Fort Worth rose nearly 12.6 percent year-over-year to $236,500, according to data from the National Association of Realtors, which was released Monday.
"Home prices in Dallas will continue to go up, even though the stats vary based on some pockets of the market," he added.
Nationally, the median home price for an existing single-family home was up 6.9 percent year-over-year to $232,100 in the first quarter of 2017.

This was the fastest rate of growth since the second quarter of 2015, which was a jump of 8.2 percent year-over-year.
National Association of Realtors Chief Economist Lawrence Yun said the supply shortages ignited faster price appreciation throughout the United States in the first quarter of 2017.
"Several metro areas with the healthiest job gains in recent years continue to see a large upswing in buyer demand but lack the commensurate ramp up in new home construction," Yun said, in a statement.
"This is why many of these areas — in particular several parts of the South and West — are seeing unhealthy price appreciation that far exceeds incomes," he added.
North Texas, which has historically been an affordable housing market in the United States, has gotten the attention of housing analysts and economists that worry the region's affordability has been impacted.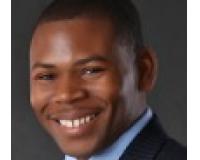 Author:
Josiah Ford
Phone:
214-425-3525
Dated:
May 24th 2017
Views:
270
About Josiah: Josiah is the founder of JFI Brokerage. He is a very driven individual with over 15 years' experie...