How Much Do You Have To Make A Year In DFW To Buy A 249000 Median Price House
Steve Brown
While Dallas-Fort Worth home price gains are no longer in double-digit territory, North Texas still has some of the fastest-growing housing costs in the nation.

Home purchase prices are up about 9 percent in 2017 compared with a year earlier. That's the fourth-largest price increase in the country, according to a new report by Zillow.
Median D-FW home prices have risen by more than 40 percent in the last four years. Obviously, increases in income in the area have been nowhere near that robust.
A D-FW household has to have more than $59,500 in annual income to qualify to purchase a median-price house in the area, according to a new report by HSH.com. That makes D-FW one of the most expensive homebuying markets in the country based on what folks earn in the area.
The study is based on buying a median-price house of $249,000 and making a 20 percent down payment.
Nationwide, you'd need to earn $55,390 to buy a midpriced house.
HSH.com estimates that a monthly payment for a midpriced D-FW home will be about $1,388, based on a 20 percent down payment.
"As you likely know from your own income, overall wage gains continue to be muted, rising at about a 2.5 percent annual rate, so the ability of a potential homebuyer to keep up is increasingly difficult, if not impossible," HSH.com analysts say. "Just to keep pace with rising prices, year-over-year income gains needed to be in excess of 10 percent in about one-third of all metros (plus more than 9 percent in another nine).
"Somewhat lower mortgage rates during the period helped to improve affordability, but we may not be able to count on this offset much as we move into the fourth quarter of 2017 and beyond."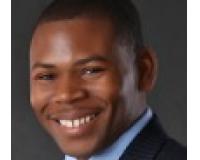 Author:
Josiah Ford
Phone:
214-425-3525
Dated:
November 5th 2018
Views:
68
About Josiah: Josiah is the founder of JFI Brokerage. He is a very driven individual with over 15 years' experie...