Its A Sellers Market Dallas Fort Worth Homeowners Seeing 33 Return
Homeowners in Dallas-Fort Worth are making record returns on the sale of their homes, with an average return of more than $57,000 during a seven-year period — which is the highest return ever recorded in North Texas.
This return outpaces the rest of the United States and puts North Texas' median home price higher than the national average.
"For Dallas, this stands out even more because we have data that goes back to 2000 and this is higher than the last building boom," Daren Blomquist, senior vice president of ATTOM Data Solutions, told the Dallas Business Journal.
"It's the most profitable time to be a home seller in Dallas with a 33 percent return on the original price of the home over about seven years," Blomquist added.
Nationally, home sellers realized an average price gain of $44,000 in the first quarter of 2017, or a 24 percent return on investment, which is the highest return during a home ownership tenure since the third quarter of 2007.
The median home price in Dallas sits at $231,000, which is more than the national average of $225,000, according to ATTOM Data Solutions, which curates a property database filled with multiple sources.

"The underpinning to the Dallas market is that it's one of the hottest markets we have seen in a strengthening economy — and, until recently, has had inexpensive housing compared to other parts of the country," Blomquist said.
"Now, it's a little more on the expensive side even if it's not San Francisco or Seattle," he added.
Even with big returns, North Texas residents are staying in their homes for longer than seven years, in part, because there's not a lot of inventory to buy a new home.
"Despite these eye-popping home price increases and that it's a strong seller's market, you have much stricter lending standards and you don't see a glut of supply coming onto the market," Blomquist said.
And some residents are deciding to double down in the market by leveraging their home equity and buying other homes as investment properties, he added.
That has even further driven down the limited inventory and increased the cost of a home in North Texas, making it tough on would-be homebuyers trying to break into the market, Blomquist said.
He projects it will continue to be a seller's market throughout the rest of the year in Dallas-Fort Worth, with the sale of vacant land zoned for residential lots to continue to increase.
"We'll see a supply balance out with demand a little more toward the end of the year or into 2018 — which will slow down the home price appreciation," Blomquist said.
"Dallas has hit a new all-time home price peak in the third quarter of last year and I suspect we'll see another all-time median home price peak in the spring or summer this year as well," he added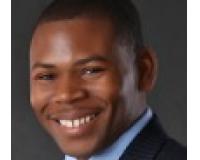 Author:
Josiah Ford
Phone:
214-425-3525
Dated:
May 4th 2017
Views:
132
About Josiah: Josiah is the founder of JFI Brokerage. He is a very driven individual with over 15 years' experie...