New Frisco Retail Development Geared Toward Asian Population
In October, a new retail development called Frisco Ranch will break ground on the northeast corner of Preston Road and Warren Parkway in Frisco.
The land was acquired by NewQuest Properties to develop an Asian "food destination." Frisco Ranch will be a 100,000-square-foot retail center and already has three anchor tenants.
The first tenant, 99 Ranch Market, has pre-leased 44,877 square feet; Daiso Japan and 85°C Bakery Cafe have also pre-leased space in the center. The three tenants also anchor Carrollton's Town Center development, another venture by NewQuest Properties. Frisco Ranch is expected to be complete by summer 2017.
This would the third store in the Dallas area for both 99 Ranch Market, a California-based Asian supermarket chain, and Daiso Japan, a discount home goods retailer. This would be the second location for 85°C Bakery Cafe, a bakery and coffee concept from Taiwan.
"We were so excited when this opportunity came to us to bring something to Frisco that we really don't have right now," Jim Gandy,Frisco Economic Development Corp. president, said in a news release. "Attraction and development of retail has been a primary goal of the EDC and city for 25 years."
Heather Nguyen, NewQuest business director of business development, is concentrating on markets with growing Asian populations in North and South Texas to develop centers with retail and restaurants similar to those found in some Asian countries, according to the release.
According to the 2014 American Community Survey, Asian nationalities accounted for 11.6 percent of Frisco's population. In Frisco ISD, 20.9 percent of the student population is of Asian descent.
"Frisco Ranch will create the trade area's first destination of authentic cuisines and shops from South and East Asia," Nguyen said in the news release. "We will be bringing many of the same tenants we have in Carrollton and others that will be brand new to Texas. All are well-known globally and are becoming exceedingly popular with U.S. consumers in cities in which they are located."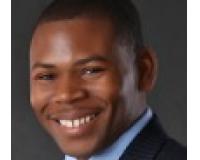 Author:
Josiah Ford
Phone:
214-425-3525
Dated:
September 21st 2016
Views:
72
About Josiah: Josiah is the founder of JFI Brokerage. He is a very driven individual with over 15 years' experie...