Paloma Creek Lacks High Speed Internet On Some Blocks
LITTEL ELM (CBS11 I-TEAM) – It's one of the fastest growing areas in North Texas, but homeowners say their development of the future is missing one thing–high-speed Internet!
Michael Gonzalez, Julianna Castano, Shalena Brown and Phillip James all say they asked if high-speed Internet was available before deciding to buy homes in the Paloma Creek South community in Little Elm. "We told the builder's agent, 'my wife's a remote employee, she works from home,' " said James. The homeowners say they were told they had two options: AT&T and Suddenlink. But James and his neighbors say neither is an option now because the providers don't have the infrastructure set up yet. While DSL service is available for some, the homeowners say slow speeds and data caps don't make it worth it.
The residents say that's not what they were told before signing on the dotted line. "Is my wife supposed to quit her job because someone didn't do their job?" asked James. Castano says the lack of high-speed Internet has forced her to delay her education. "I have been wanting to go back to school to get my master's degree." Castano says she and Gonzalez specifically asked about fiber optic Internet service at their brand new home. She says they were assured it was available, until the day they closed on the home. "The agent told us, 'oh you don't have Internet' as she handed over the keys."
Shalena Brown says she learned about the issue during her final walk-through. The biggest concern to her: the lack of a landline. The cancer survivor planned to undergo surgery soon after moving. Brown says her cell phone service is spotty at home, and she was nervous about recovering in a place without a dependable phone line. "I had to move back for about six weeks with my family, in case something happened."
The homeowners say they've sent dozens of emails to find out why they were given the wrong information. "I have called AT&T, the builder, the HOA," said James. Gonzalez said, "Just like that — pointing fingers in different directions."
Gonzalez says he contacted another builder days ago, asking if homes in Paloma Creek South could get Internet. The builder's agent sent him a message saying, "That is not a problem — high-speed Internet service is available with AT&T Uverse."
Not everyone in Paloma Creek is crying foul. Casey Leenheer says when he moved in two years ago, he knew he'd have to wait for Internet service. "Nobody lied to me about it. I knew what I was getting," said Leenheer, adding, "It's a luxury, not a necessity." DSL became available a few months after he moved in, but Leenheer says he used a mobile hot spot until this spring, when high-speed Internet was installed.
Gonzalez, Castano, Brown and James say a five-year-old community should offer the same services to every home — or at least be up front about the infrastructure issues.
The homeowners say the day Consumer Justice started asking questions, crews were in the development looking at where they could possibly install lines. An AT&T spokesperson told us service should be available in the next few months.
An AT&T spokesman said: "We offer high-speed internet, video and phone services to a large part of the Paloma Creek neighborhood. There are some customers who have inquired about internet service and we are working to bring them faster internet speeds in the coming months. For specific questions about service in your area, you can contact 800-288-2020."
CBS11 reached out to the builders who sold homes to Gonzalez, Castano, Brown and James.
No one with Dunhill Homes returned the calls.
Highland Homes referred us to their attorney, who has not yet given us a statement.
Bloomfield Homes sent CBS11 this statement: Many members of our team have worked to contact AT&T and have also provided our homeowners with that information to enable them to talk to AT&T to assist them. We sympathize with the community and the problems they are experiencing.
We have attached various communications to and from AT&T in regards to this concern and what they are doing. We do not install the cabling/fiber related to this service, rather this is done by AT&T and its own contractor base. This aspect of the AT&T's service and installation is something that Bloomfield Homes does not control as to timing and levels of service.
Again, we sympathize with our homeowners in regards to this situation, and will continue to provide any updates to the progress as we receive them.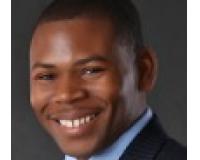 Author:
Josiah Ford
Phone:
214-425-3525
Dated:
June 22nd 2017
Views:
232
About Josiah: Josiah is the founder of JFI Brokerage. He is a very driven individual with over 15 years' experie...