Rising DFW Home Prices Evict Big Investors But Welcome Smaller Landlords
With home prices continuing to escalate, big institutional investors have stepped aside in Dallas-Fort Worth in favorable of other U.S. markets — but landlord sales are still on the rise with smaller investors.
About a third of all home sales in North Texas were tied to closings by landlords, who are expected to rent those homes out to people who can't afford or don't want to own a home.
"The trend of big institutional buyers buying single-family homes has really dropped off and it's coincided with the home price appreciation in the market," said Daren Blomquist, a senior vice president at ATTOM Data Solutions, which houses a national property database.
"I think Dallas has just gotten too rich for a lot of these big institutional investors that were looking for low-hanging fruit in the single-family home market," said Blomquist, adding that institutional investors are defined as buying at least 10 properties a year.
Earlier in the real estate cycle, big-time institutional capital was flooding into North Texas buying single-family homes and packaging it as part of a larger real estate portfolio, making, yet another, real estate class become commercially viable.
By the end of 2013, institutional investors accounted for about 11 percent of all single-family home sales. During that year, the Dallas Business Journal wrote about a California billionaire snapping up hundreds of homes in southern Dallas County under a then-newly formed company called, American Homes 4 Rent.
That has dropped dramatically, Blomquist told the Dallas Business Journal to about 2.2 percent by the end of the third quarter of 2016.
"The strategy became a victim of its own success," he told me. "These buyers are going and looking for homes prices in that sweet spot of $150,000 to $200,000 dollars, but right when home prices in Dallas hit about $190,000 — that's when they started pulling back."
The median home price for an existing single-family home in North Texas is about $236,000.
In looking at Dallas-based Invitation Homes' portfolio of roughly 23,000 homes, Blomquist said the average house was a three-bedroom, two-bathroom home built in 1991. The average spend per home was $115,000, with the average home now worth $245,000, which is already a nice return on its investment, he said.
Invitation Homes (NYSE: INVH) recently filed for IPO, selling 77 million shares at $20 each, which was near the top of its projections.
Blomquist said he expects Invitation Homes, and other major institutional investors, to stay with single-family home investment for the long haul. And even though big investors are pulling back on North Texas, he said there's still a demand by investors to buy single-family homes — they are just a different breed of investor.
"Smaller investors are coming in and employing the same strategy," said Blomquist, adding that this is also helping drive up home prices. "They aren't getting as good of deals, but they see Dallas as a good opportunity to buy rental properties."
About 32 percent of all home closings in North Texas is tied to a non-owner-occupant buyer, or small investor, which, in turn, is putting an upward pressure on pricing, he said.
"If you are a first-time homebuyer, you still feel a lot of competition from investors because the smaller to mid-tier investors are coming in and copying the institutional investors," Blomquist said. "If you look at this housing recovery, it's really investment driven.
"It's more of a solid foundation for recovery, but the weakness here is the market is driven by investors and home prices have gotten out of reach for many first-time homebuyers," he said. "It's a weakness for long-term sustainable growth if you don't have that pool for first-time homebuyers to buy."
That has builders rethinking the single-family home, with a number of builders putting up townhouse or single-family homes in the midst of mixed-use developments. Plano-based Green Brick Partners is underway on a few of these projects, including Plano's Heritage Creekside and Trophy Club's town center project.
In other U.S. cities, Blomquist said he's even seeing a pull back from smaller investors as home prices continue to climb. In Seattle, the magic number for a good return-on-investment seemed to be $300,000 per home, he said. That threshold has yet to be reached in North Texas.
After all, home prices and rental rates can't continue to climb forever — even in Dallas-Fort Worth, he said.
"There is going to be a breaking point for smaller investors," he said. "But it's tough. There's only one way to see that and that's looking back.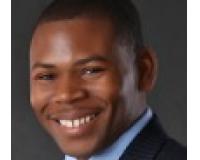 Author:
Josiah Ford
Phone:
214-425-3525
Dated:
March 15th 2017
Views:
295
About Josiah: Josiah is the founder of JFI Brokerage. He is a very driven individual with over 15 years' experie...