Tips To Get Your House Ready For A Sale
Tips to Get Your House Ready For a Sale
So you finally did it? You took the plunge and put your house up for sale and now you can't wait to get it off your hands. While making the decision to sell your house can take a lot of courage because we attach a lot of sentimental value to our place of abode. Once done the best course of action would be to seek ways to show off your house in the best light.

DOING THIS WOULD NOT ONLY ENSURE YOUR HOUSE GOES UP FASTER BUT WOULD HELP YOU MAKE THE MOST PROFIT FROM YOUR SALE.
Here are some Tips to get your house ready for a sale:
Your house is a very personal belonging, it has been your home, keeping you safe and warm. And as such always has very personal markers that define and basically show off the life of the owner. Remove it all. In making a sale you are attempting to show the potential buyer the wonders they can do with your beautiful space. By keeping items in the house for sale that are directly related to you, you remove this sense of imagination and could have your potential buyers feel like the house they're checking out could never be theirs. So before inviting buyers to remove all photographs, heirlooms, books, take it all away and give them space to imagine.
The difference between a sale and loss can be in something as minute as a leaky tap. Which is why it is best you fix every corner of the house before inviting buyers. Chances are there is no major fixing to be done and what needs to be done won't even cost much. Because it doesn't tell well on the quality of your home if a potential opens a door and the knob comes off. Or if they're inspecting the kitchen and they hear a drip. Or hanging doors, peeling cabinets and other stuff like that. Fixing these little problems can transform your house into the perfect residence.
For the essential things you can't take out of the house yet, you could easily rearrange and reorganize them to look spectacular. Carefully arrange your pots and pans, medicine cabinets, living room and other spaces. A well-arranged room becomes ten times more appealing to the potential buyer and will spark their interest faster
Staging your home for buyers
The most important thing you can do when you're considering how to stage the home is to bring in as much light as possible. Yes, leaving the curtains open helps, but you May want to consider beefing up the interior lighting of the home as well.
Buy new lamps for dark corners and add brighter bulbs to fixtures that could use them. Then, leave the lights on (yes, all of them) before leaving for work in the morning on days you expect showings.
As you look for ways to stage the home, remember use cozy throws on the sofa or chairs to further promote the idea of warmth and comfort.
Curb appeal still matters
Probably the most challenging aspect of a fall home sale is keeping the yard free of plant debris. As we get closer to the time you'll be putting the home on the market, rake the landscaping as needed and keep it up consistently during the showing period.
Consider planting some fall color as well, such as rust-colored and yellow mums. Even if they're planted in pots that line the walkway or are clustered attractively on the porch, that pop of color will catch buyers' eyes.
Think about leaving the grilling equipment and patio furniture outdoors just a smidge longer than usual so that you can stage the deck or patio to appeal to buyers. Give the furniture a good cleaning and then arrange it tastefully so that buyers can picture themselves entertaining in that spot.
Finally, organize the garage. Sure, you don't read much about staging garages, but it's just as important (if not more so to some buyers) as staging the other areas of your home. If you use yours for storage, start with decluttering it, purge items you no longer use or need and then organize what's left.
Toss all the information you've collected on summer home sales because selling in summer is a somewhat different process. Thankfully, we are still experiencing a seller's market so along with the advantages inherent in this type of market, you'll have even less competition from other sellers than you would have if you'd decided to sell in winter.
If you are considering selling this summer, or any time for that matter, contact us and we'll give you our recommendations on how to price your home based on current conditions and we'll get those all-important exterior photos taken now.
*It's a great first step to selling your home.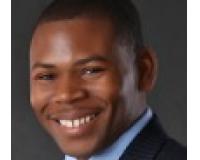 Author:
Josiah Ford
Phone:
214-425-3525
Dated:
May 17th 2018
Views:
171
About Josiah: Josiah is the founder of JFI Brokerage. He is a very driven individual with over 15 years' experie...