Vaughn Miller Puts Polostyle Field Of Dreams Estates On The Market
A 22-estate master-planned community at the Prestonwood Polo and Country Club in Oak Point has landed on the market, bringing 2.5-acre lots with polo field adjacency to the North Texas market.
The Denton County estates abut manicured polo fields and future equine facilities for the polo and country club.
"Once the economy recovered and we could secure new financing for this vision of 22 residential home lots surrounding the polo fields," Vaughn Miller, president of VCM Development Group and Prestonwood Polo Club, told the Dallas Business Journal in an exclusive interview.
"Each lot owns a piece of the polo fields, which also kept the open space requirement in Oak Point," he added. "They each have a 1-acre area to build a lot and the rest is the open space easement that the polo club will maintain."
Miller hired Angela Downes of Virginia Cook Realtors to sell the lots, which recently landed on the market.
The home lots are being listed ranging from $300,000 to $399,000 with the ability for buyers to bring in their own custom builder, Downes said.
"Back in the day, residential lots were put around a golf course and now they have taken it to the next level," she said. "This will attract anyone who wants adjacent green space or a polo enthusiast."
Miller, who is the son of Vance Miller and grandson to real estate legend Henry S. Miller Jr., was inspired to develop a polo club by his late friend Norman Brinker, who built the polo grounds at Willow Bend in Plano.
Miller is also the brother of Henry S. Miller Cos. President and CEO Greg Miller.
By the 1980s, the Willow Bend Polo & Hunt Club shuttered its doors as corporate and residential growth creeped northward up the Dallas North Tollway.
"We wanted to basically mirror the same thing that Norman did and make it so the polo fields could not be sold," Miller said. "The soil here is excellent for horses with deep sandy-loom soil that makes for great horse country.
"Oak Point is also a small town with an anti-growth culture — which makes this a great place for the longevity of a polo club."
The Prestonwood Polo and Country Club are part of a larger 97-acre tract that Miller cobbled together "parcel by parcel," over an 8-year period.
"By 2008, we had everything put together and then the economy crashed," he said. "We were about to launch the project, but then just decided to move forward with the polo club and forget about the residential portion of it."
When the club opened that fall, Miller said it was a "field of dreams," moment when residents from throughout the region showed up to watch the inaugural polo game. Miller and his family quickly put together a Texas-style shindig.
Miller said he hopes the same thing will happen with these 2.5-acre tracts on the market for would-be buyers.
The goal: Build this residential community out over a three- to five-year timeframe. This year, Miller said he expects to kick off four home lots.
"The only thing like this in the country is in Colorado and its two large polo fields surrounded by million-dollar homes with zero lot lines," he said. "This is more Texas with large, open lots. We'll be the benchmark of this type of development throughout the polo world."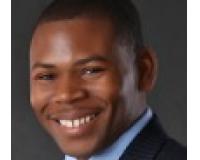 Author:
Josiah Ford
Phone:
214-425-3525
Dated:
May 10th 2017
Views:
112
About Josiah: Josiah is the founder of JFI Brokerage. He is a very driven individual with over 15 years' experie...